About Us
Our programs seek to educate our students and the wider world about the nature, structure, and function of language, one of the most important defining properties of humankind. Because the study of language falls at the crossroads of several disciplines (psychology, social science, cognitive science, philosophy, literary and cultural studies, education, and computer science), it is by nature interdisciplinary, and succeeds best when it integrates a variety of perspectives.
Recent News

Associate Professor Dris Soulaimani is investigating Berber historical manuscripts written in Arabic script thanks to a Fulbright in Morocco for the academic year.

Take Linguistics 657 (Foundations of Language Assessment) in spring on T at 4 p.m. Develop an ability to construct and analyze language tests.

Take Chinese 100 (Elementary Conversational Chinese) in spring on T/TH at 12:30 p.m. Learn how to speak Mandarin without worrying about the characters.

Learn to analyze texts and talk. Enroll this spring in Linguistics 526 (Discourse Analysis). The class will meet on T/TH at 11 a.m.



Are you interested in how language is used for the social construction of reality? Enroll in LCS 300 (Language, Culture, and Society) in spring on T/TH at 2 pm.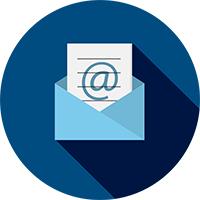 Check out the latest edition of our newsletter, Distinctive Features. Inside you will find information on faculty, curricula, and events.
Important Resources
The Linguistics Student Association (LSA) introduces students to the study of language and is open to all majors. Members have the opportunity to connect with linguistics professionals and attend events on campus.
The Linguistic Society of America asserts its collective support for Black members of our community — students, colleagues, family, friends and neighbors.
Pending funding, tutoring is offered each semester for students enrolled in certain Linguistics courses.